M. VERA, M.D., VERANET HEALTHCARE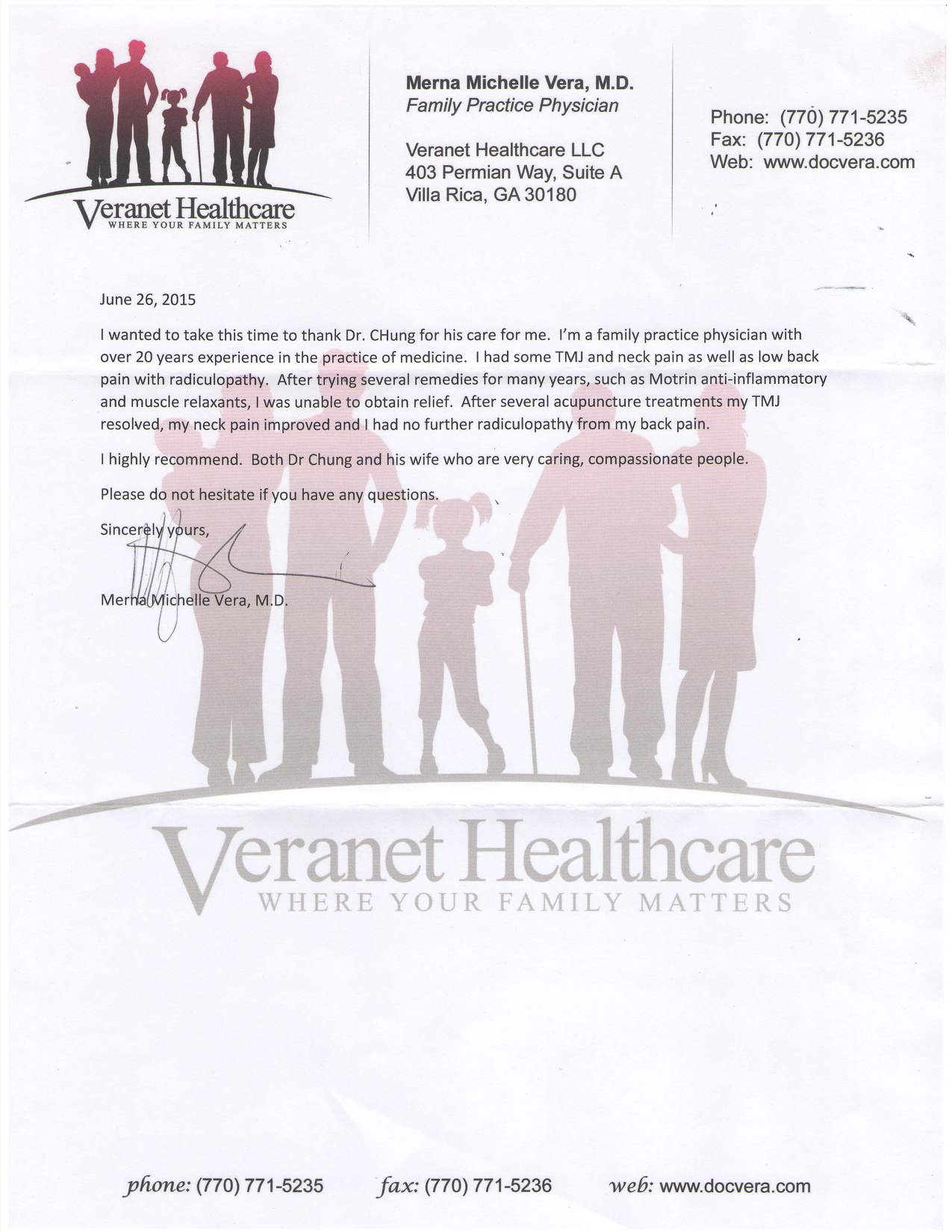 "After several acupuncture treatments my TMJ resolved, my neck pain improved and I had no further radiculopathy from my back pain... I highly recommend. Both Dr. Chung and his wife who are very caring, compassionate people."
L. WRIGHT, PA-C, EMORY HEALTHCARE
"...have been dealing with a chronic back injury since 2008... thanks to your help the injury is healing, the pain is much improved."

H. Steele, Referred by Dr. Esper (EMory neurology)
"...thank you very much for encouraging me to try acupuncture. I had these migraines as long as I can remember and to be free of them is making a big difference in my life. Dr. Chung's treatment was so immediately effective that I feel compelled to bring this to your attention"
A. Cirulnick, chronic knee paiN
"If you have tried NSAIDS, PT (physical therapy) and your orthopedist wants to run more MRI scans, try Dr. Chung. You'll get patched up and save your money."
"I went to 3 different orthopedists, 2 physical therapists, and a chiropractor, but with no significant relief... After 4 visits with Dr. Chung, I felt significant relief and have been able to cut back on my pain medicine and continue to feel better."
A. Abernathy, Bell's Palsy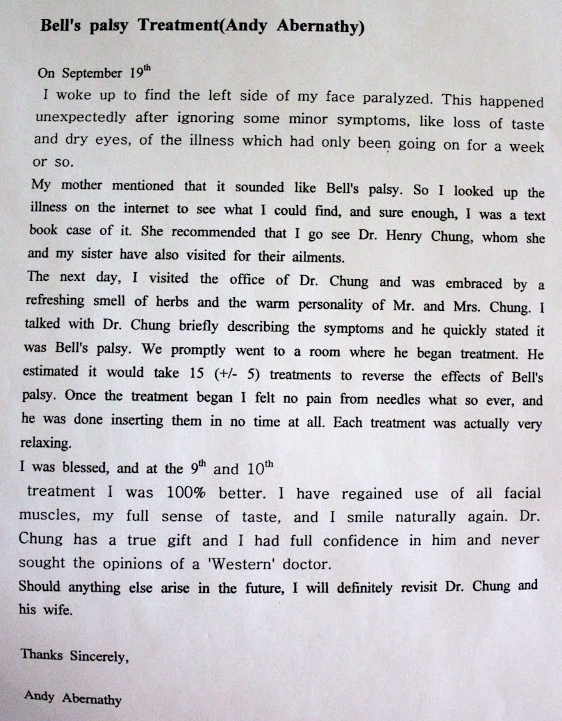 "I woke up to find the left side of my face paralyzed... at the 9th and 10th treatment I was 100% better. I had regained use of all facial muscles, my full sense of taste, and I smile naturally again."


If you're ready to meet us, click here to make an appointment.