Greetings from behind the desk
My name is Henry Chung, and I want to personally welcome you to our clinic.
Since 1980, I have been treating patients of all walks of life. I was born in South Korea and through humble beginnings I was able to study acupuncture and herbal medicine. My training and internship was done in Korea, China, and in the U.S.
When you come into to our clinic, you will be greeted warmly by my wife, Francisca. Since we are a family business, we want you to be as comfortable as possible, so please don't hesitate to ask if you have questions or concerns.
While there are quite a few acupuncturists in Atlanta, I am comfortable enough to say with confidence that we own and operate one of the best clinics. Check out the testimonials and photos to see why we always have returning patients.
We hope you choose us for your acupuncture and herbal medicine needs.
In good health,
Henry K. Chung, Ph.D., L.Ac.
Below are few of my favorite moments in my careeR & life: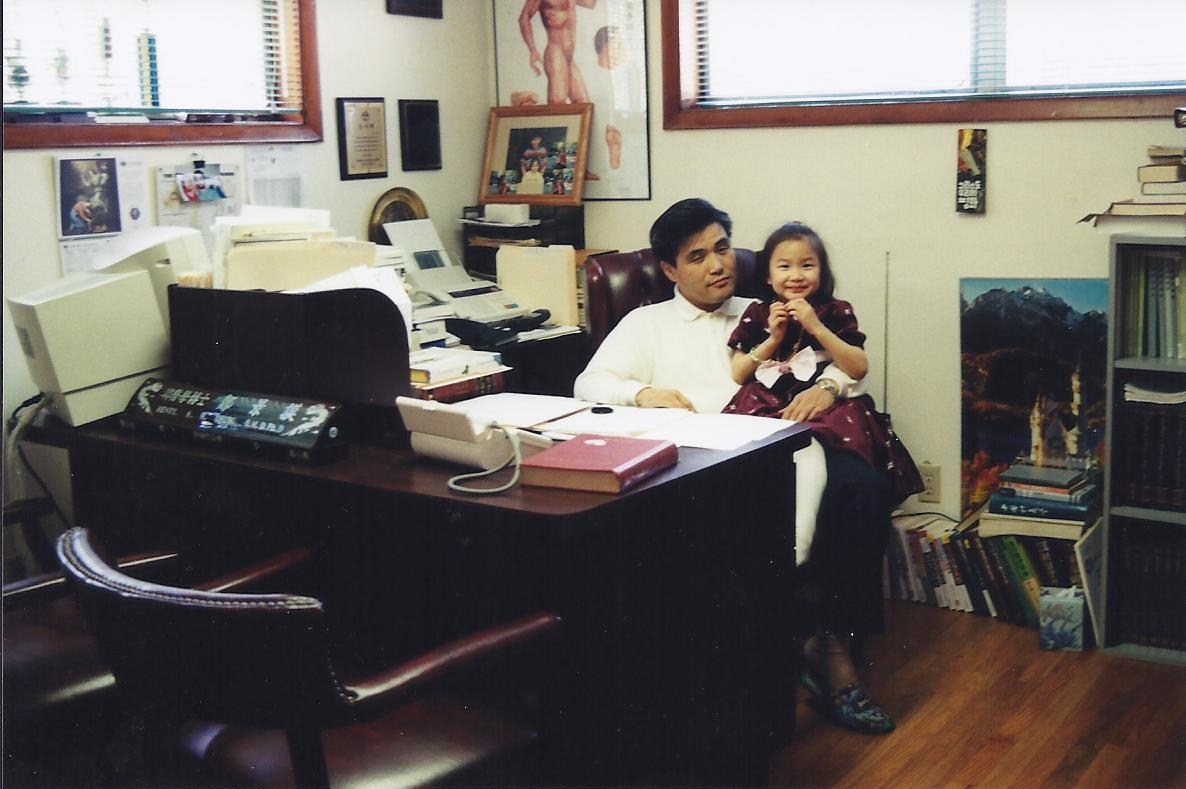 My wife took this photo of me and my daughter, Grace, at my old office.
I used to be a regular guest at Radio Korea here in Atlanta. I focused on discussing the importance of maintaining mental and physical health.
The beautiful lady at the front is my wife; make sure to say hello! She's been my irreplaceable life & business partner for 30 years. Like me, the clinic wouldn't be the same without her.
We look forward for you to visit us soon!
(Photo taken: January 2018)